Skincare Services
Relaxation Facials


The Hale Signature Facial - Your relaxation begins with a gentle cleansing. You then receive a through analysis and extractions if needed. Followed by a relaxing mask & upper body massage. Finishing with a potent anti aging serum, light weight moisturizer and sun protection. - $75


Revitalizing Facial (Anti-aging) - This age management treatment is more than just a facial. You will receive the exfoliating benefits of alpha hydroxy acid combined with the relaxation of nutrient rich mask during this facial. Resulting in a more refined, smooth texture. -$90

Purifying Facial (Mild to Moderate acne) - Acne is not just a teenage problem and can strike at any age on the face or the back. This clinical facial provides effective remedies for those experiencing the initial symptoms of acne including uneven complexion, blackheads or excessive oil. -$90

Renewal Facial (Pigmentation /Dark spots) - Fine lines, wrinkles and sun spots are all bio-markers of sun damage that accumulated over the years. This aging facial will lighten sunspots, improve texture and give your skin a refined glow. -$90

Repair Facial (Damaged/Sensitive Skin) - This relaxing treatment will hydrate and improve the circulation of your environmentally stressed skin. If you can't resist being outdoors your skin will benefit from this herbal remedy procedure created to nourish your cells and saturate your skin with hydration. -$90
Clinical Treatments


LIGHT PEELS
These peels have NO down time!
AHA Peel - Superior exfoliant & tyrosinase inhibitor, helps to reduce dark spots and minor blemishes, infused with yalang yalang & orange peel to balance and heal the skin. $100
30% Lactic Peel - Minimize the appearance of fine lines and wrinkles by stimulating collagen & elastin production. This peel helps break down sun damage and prevents premature aging. $100

Oxygen Skin Regenerating Peel- This one of a kind oxygenating peel formulation releases bio-oxygen power aiding inner-cellular diffusion and the benefits of lactic acid for cell regeneration revealing baby smooth, youthful looking skin. Oxygen Skin Regenerating Peel breathes back a youthful life to hypoxic, dull, tired, damaged skin cells. $100
MEDIUM PEELS
Please be aware that for best results, clients will need to properly prepare and will be required to have a post-peel home regiment in place.

Chocolate Power Rescue Peel - 50% lactic acid and the natural extracts of cocoa, resveratrol, and acai berry are combined to deliver superior refining, anti-aging, and skin restorative benefits. This unique formulation influences collagen and glycosaminoglycan production thereby improving skin hydration, elasticity, and tone. $125


5-Berry Pigment Control Peel - This potent TCA and antioxidant peel is the perfect solution for photo-aging, wrinkles, hyperpigmentation and acne. 5-Berry Pigment Control Peel combines 7% TCA and the reparative, protective, and anti-aging benefits of 5 natural berries: cranberry, raspberry, blueberry, blackberry, and bearberry. $125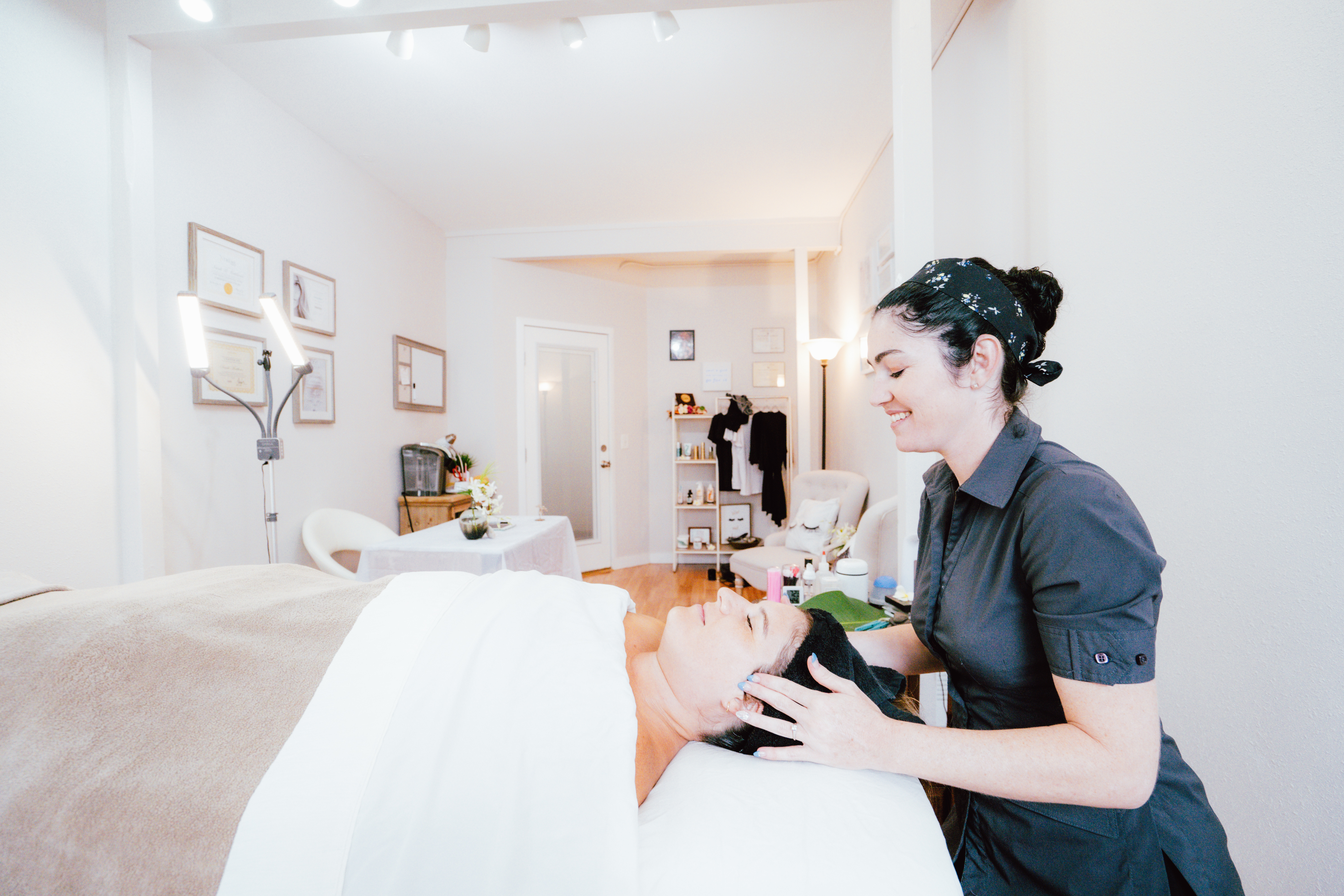 Diamond Microdermabrasion - What is Diamond Microdermabrasion? This technology uses stainless steel tips attached to gentle suction to exfoliate the entire face of all most any skin type. This machines is even versatile enough to exfoliate the sensitive eye and noes areas. This fine tuned task is not easily accomplished with crystal machines because of the moving debris potential to irritate the eye and sinus area. ~ $90